Xuzhou Tianrun Chemical Co., Ltd.
Xuzhou Tianrun Chemical Co., Ltd., established in 2006, is located in the famous historical and cultural city of China, known as the "thoroughfare of five provinces", with convenient transportation and superior geographical location. After years of development, the company has gradually developed into a large-scale professional chemical enterprise in Huaihai economic zone. Now it researches and develops and operates hundreds of chemical products, chemical raw materials and chemical reagents, with annual sales of tens of thousands of tons and sales of more than 100 million yuan.
The leading products are: ion-exchange membrane caustic soda, hydrochloric acid, ammonia, hydrazine hydrate, oxygen, liquid ammonia, sodium bisulfite, nitric acid, sodium hypochlorite, potassium hydroxide, sodium dichloroisocyanurate, trichloroisocyanurate, acid sodium pyrophosphate, cyanuric acid (cyanuric acid), sodium tripolyphosphate, sodium pyrophosphate, trisodium phosphate, monocalcium phosphate, dicalcium phosphate, tricalcium phosphate, PVC resin, phosphoric acid There are more than 400 kinds of special chemical products for nuclear power. In order to increase the market competitiveness, the company recently invested in PVC particle processing and manufacturing industry, producing and selling various PVC particles, laying the foundation for the company's diversified operation. All kinds of disinfection products can effectively kill all kinds of bacteria, spores, fungi and viruses. They are widely used in the fields of health and epidemic prevention, animal husbandry and aquaculture, sericulture and edible fungi production. Disinfection of places such as swimming pools, hospitals, hotels, pastures, fishing grounds, etc., industrial recycling water treatment agent, wool shrinkproof agent, chlorination agent, bleaching of textile industry and paper industry, decolorization, deodorization and sterilization of daily chemical industry, and also widely used in the production of polyurethane, synthetic leather shoes, chlorination of rubber, battery materials and organic synthesis, In agriculture, it is used for seed treatment and fruit preservation; All kinds of phosphates are widely used in food preservation, weight gain, color enhancement and other aspects, and the products are sold all over the world.
The company has passed the certification of ISO9001 quality management system, ISO14001 environmental management system and OHSAS18001 occupational health and safety management system. Since its establishment for many years, the company has been growing in the fierce market competition and has established a good business reputation in the industry. Our products are sold to Jiangsu, Zhejiang, Shandong, Henan, Hebei, Shanghai, Anhui, Fujian, Sichuan and other places. In 2007, our company set up a research group of professional nuclear power department to pursue the purpose of "no best, only better" in quality, and set up offices in Jiangsu Lianyungang, Zhejiang Jiaxing, Fujian Fuzhou, Fuqing Sanshan town and other places, Product quality and after-sales service by domestic and foreign customers praise and recognition!
After continuous exploration and innovation, the company's working capital is constantly expanding, and the management is more standardized and mature. The company always adheres to the business philosophy of taking integrity as the code and seeking development with quality. We sincerely welcome domestic and foreign merchants to cooperate and seek common development!

Certifications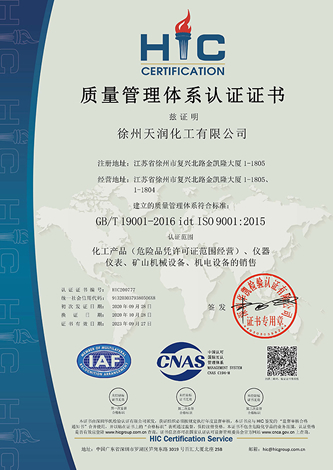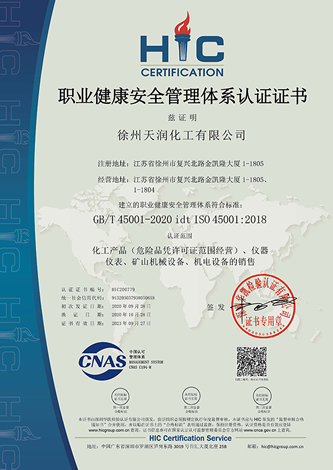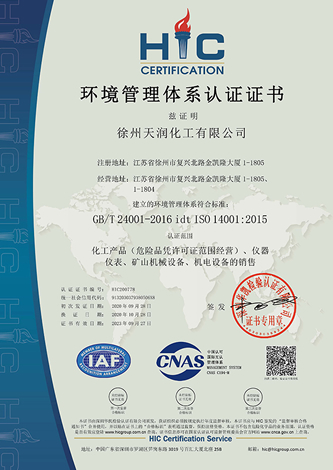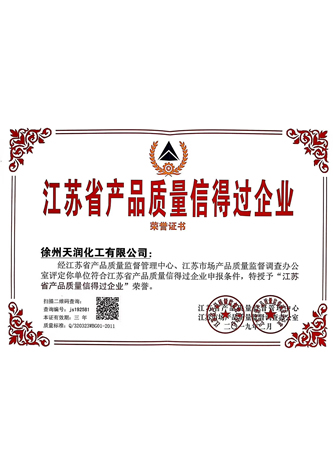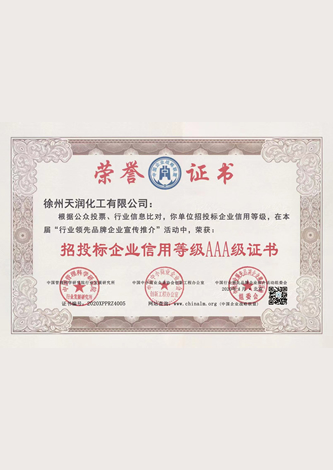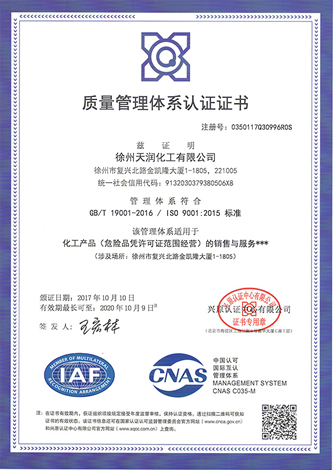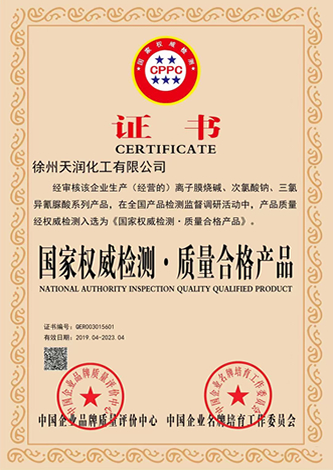 Development concept

Persist in technological innovation and development, green environmental protection development, integrate product innovation.
corporate vision

Committed to becoming a benchmark for domestic chemical production enterprises
Talent Concept

The company provides a stage for all kinds of talents to fully display their talents, so that they can make the best use of their talents, and work harder.